Chemical Process Equipments
Heat Exchangers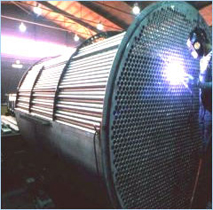 We bring high precision heat exchangers that are used to transfer heat from one medium to another. These heat exchangers are highly efficient in recovery of heat without an accompanying phase change. Be it fluids, gases, steam or vapors, these heat exchangers are effective in carrying out the heat recovery.

The above products can be made by different material such as special material such as Monel, Inconel, Incoloy, Hastelloy etc., stainless steel (duplex stainless etc.) common stainless ( 304, 304L, 316, 316L, etc.) and their cladding steels, carbon steel and other alloys with lead cladding etc.). At the same time, qualified ASME welder, ripe process technology and advanced facility is a basic condition to guarantee the requirement in according with the clients.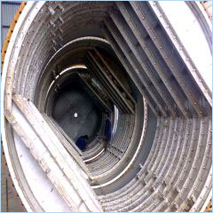 We manufacture highly efficient distillation columns that are designed to achieve highly effective distillation process.

These distillation columns are suitable for a variety of industries and are of two types :

• Batch columns where the feed to the column is provided batch wise and it is only after the completion of the first batch, second batch is introduced.

• Continuous columns where a continuous feed stream is provided to the distillation column and high outputs are achieved.